Washington County Black Professionals Network
News & Upcoming Events:
WCBPN Networking Event at Vibez Lounge, Sept. 28, 5-7. Click on the image for a larger view of the flyer. Free event. Click here for to reserve a spot.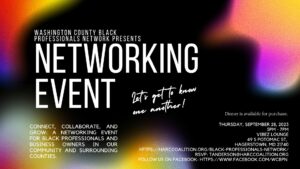 Volunteer Wanted!

The WCBPN is seeking volunteer photographer/videographer (amateur is fine) willing to take pictures/videos at our events.  If you can help with either of these volunteer needs, or if you have another skill to offer, please send an email to tanderson@harccoalition.org.
About Us:
Mission:
Washington County Black Professionals Network provides professional networking opportunities and strives to attract and retain under-represented professionals in the community by establishing connections for Blacks of the African diaspora in Hagerstown, Maryland and surrounding areas.
Vision:
We aspire to:
Foster an inclusive community among black professionals.
Create opportunities for Black Owned Businesses that will lead to economic growth.
Work collaboratively within the WCBPN network to improve the perception of Washington County to attract and retain more Black Professionals to the area.
Provide networking opportunities for Black Owned Businesses to support one another and yield enhanced profitability.
Develop opportunities to educate the community regarding entrepreneurship and financial empowerment.
Leverage the power of the Network to create opportunities that enhance the lived experience of members of the African-American community.
Support local Black-owned businesses by purchasing goods and services off of this list.
Become a Member:
Please contact Tania Anderson for information on membership, tanderson@harccoalition.org.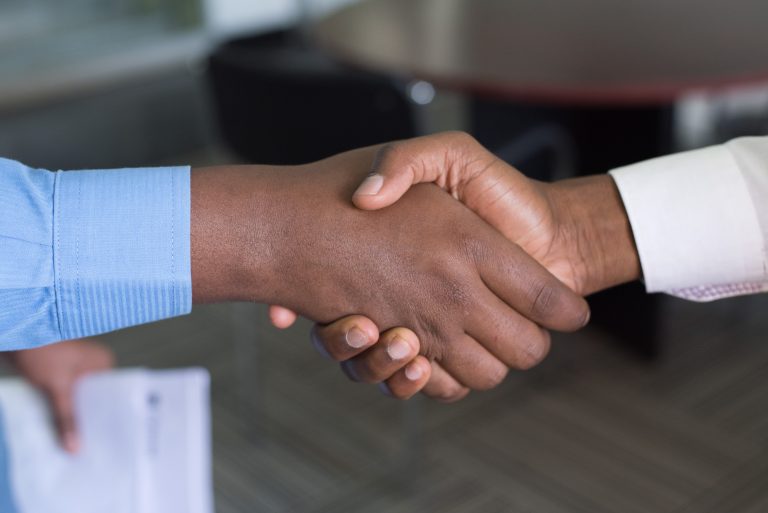 History
Groundwork for The Washington County Black Professionals Network (WCBPN) began in June 2022 out of the efforts of HARC's Racial Justice Team with the intention of creating a separate member-based organization led by and for Black professionals in Washington County, Maryland. HARC is providing a "backbone" of support for the WCBPN, with all leadership and directives coming from the WCBPN Directors.
WCBPN Directors

Tania Anderson
Samuel Key
Sommer Gilliam
Ladetra Robinson