HARC relies on donations from the houses of worship and individuals to support the coordination of efforts of the faith community, sharing of information and resources, and for support of specific targeted outreach efforts.  We can do more together!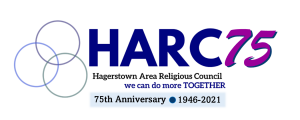 We are celebrating 75 years of service to the community!  Help us celebrate this milestone and continue to make a difference by completing a pledge form with a commitment to give in 2022 or donate now using the form below.
Why do you participate in HARC?  Here's what our members have said:
I believe in the power of collaboration to accomplish work in our community, and I think working together is a path to peace.

HARC is a group of friends in the community that care about showing love for God and their neighbor. I love being part.

HARC gives back to and helps build a better community and I am proud to serve in such capacity to make a difference and to be an advocate in doing God's work with the talents that God has blessed me with.

HARC brings people of diverse faiths an opportunity to work together in service for others.

HARC: cares for people and helps the disadvantaged children with books and food. HARC: Is a Bridge for transformation, to bring people of different backgrounds and ethnicities together to build trust and learn to live together in harmony. HARC: help those struggling with addiction. HARC: Is a promoter of Peace in the city and everywhere. – Pastor Chris
About Your Donation to HARC
100% of your donation remains in Washington County. Hagerstown Area Religious Council is a registered 501c3 organization (formally Washington County Council of Churches) so your contribution may be tax deductible.
Donation
---
Show your support of all people by purchasing
"We're glad you're our neighbor" Yard Sign ($15)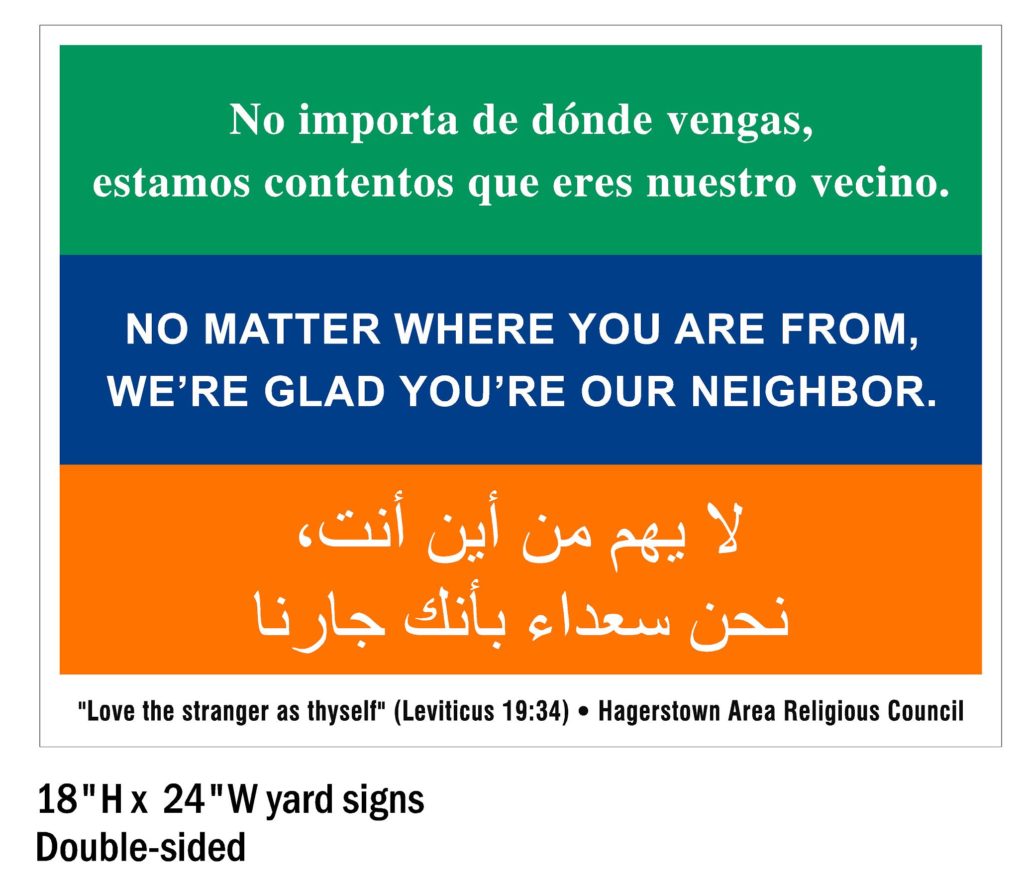 Use the donation form above to purchase your sign.  Enter $15.00 as the donation amount and be sure to note "sign" in the designation field.  After processing your payment, please contact the HARC office at director@harccoalition.org or 301-942-4272 to make arrangements to pick up your sign.