Applications for the 2022 Equity in Education Scholarship closed May 31.
Donations wanted for this year's scholarship fund!
HARC, Rise Up Hagerstown, WCPS and the WCPS Education Foundation are excited to have some excellent applicants for the 1st annual Equity in Education Scholarship! We started out with a fund from Rise Up Hagerstown of $7,500 to support the scholarships, but with the great applicant pool and several seeking their master's degree in teaching through an accelerated program, we need more funds to offer scholarships that will truly make an impact for two to four people. If your congregation or you individually would like to contribute to the success of future teachers of color, please make a contribution
here
or send a check to WCPS Education Foundation, 10435 Downsville Pike, Hagerstown, MD 21740.   Donations can also be made through
HARC
as a faith community offering (please make a note to designate your gift). 
Our goal is another $7,500 by June 30
.
Equity in Education Scholarship Information
The Equity in Education scholarship fund was established through a partnership between The Hagerstown Area Religious Council, Rise Up Hagerstown, The Education Foundation of WCPS, and Washington County Public Schools. The Foundation awards multiple scholarships annually ranging from $1,500 to $5,000 to racially minoritized students (with preference to African American students) who reside in Washington County, Maryland, and are pursuing a degree in education or a related field. Scholarships are eligible for renewal until degree is obtained.   Download a flyer here.
The scholarship amount is determined by the applicant's course load, tuition costs, and/or degree program. Examples of allowable expenses include:
Tuition
Books and Supplies
Room & Board
Other allowable expenses may include: rent, childcare, transportation, etc.
Requirements:
Applicants must be accepted into an associate's or bachelor's degree program and pursuing a degree in education or a related field or accepted into a Master of Arts in Teaching program; and                                      
Recipients must maintain employment as a substitute teacher with Washington County Public Schools (certain exceptions may be considered); and                      
Recipients will be assigned a mentor to support them during their scholarship period.  Active communication with your mentor is required; and
Maintain a minimum of 2.5 GPA. ​​​​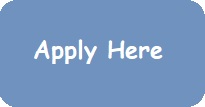 Rise Up Hagerstown has provided seed money for this scholarship fund. We are seeking additional donations for a more robust scholarship fund to serve more applicants.  Donations can be made directly to the Education Foundation of WCPS or through HARC as a faith community offering (please make a note to designate your gift).