The Hagerstown Area Religious Council (HARC) organizes the Washington County faith community for the purpose of influence, collaboration, and action around issues of systematic injustice that many of our neighbors experience.  Our justice work includes:
"Enough for our Children"
In 2019 HARC embarked on a vision of "Enough for our Children," seeking not only to feed hungry children, but to harness the faith community's efforts to find solutions to ensure every child in Washington County has enough to succeed and thrive – enough food, love, security and supports.  Please join us on this journey to ensure every child in Washington County has "enough" to thrive!
Adverse Childhood Experiences (ACEs) and Building Resilient Communities
The "Enough for our Children" initiative has surfaced a community concern for childhood trauma and mental health.  The Adverse Childhood Experiences Study – or ACE Study – is a landmark CDC-Kaiser Permanente study that shows many major health and social issues have their roots in childhood trauma [including substance abuse, mental illness, suicide, heart disease and diabetes] and that childhood trauma can have neurological and biological effects that last a lifetime.  HARC is offering presentations, trainings and resources to the faith community to learn about ACEs and how to help with prevention, healing, and how to build resilience. Learn more and find resources here.
Inter-faith and Inter-cultural Solidarity and Support
The human family is an organic oneness that is acknowledged in all the major religions of the world.  And that oneness is strongly evidenced in the sacred books of all the major religions, i.e., that love of God and love of others are paramount.  Such original unity needs strong emphasis today, for it is this love in action that cuts across the differences of race, ethnicity, creed, color, or nationality.
HARC actively seeks to bridge the divide between all of God's people, focusing on what we have in common, not on our differences, and to actively support groups that are targeted with hate and prejudice.  We find that as we build relationships and grow understanding, hate cannot survive and love thrives.  Learn more about our Interfaith Coalition
"Beyond the terrible memory I have of that immediate time, I also have another equally vivid, positive memory. I will never forget how my synagogue on Monday evening was overflowing with congregants represented by many faith backgrounds.  I remember how my fellow clergy and friends from HARC came together in solidarity and support. Something so awful had led to an experience so overwhelmingly good in response."


Rabbi Ari Plost
(Following the attack on Tree of Life Synagogue in Pittsburg, PA)
HARC is important because we build faith-based relationships of solidarity.
HARC is important because we provide a powerful platform to confront the hate that has become part of our public discourse.
HARC is important because we learn together of the impact of discriminated religious minorities and the enduring legacy of that marginalization.
HARC is important because we work together to challenge ignorance by addressing systemic injustices that impact all of us.
Sign our Statement of Peace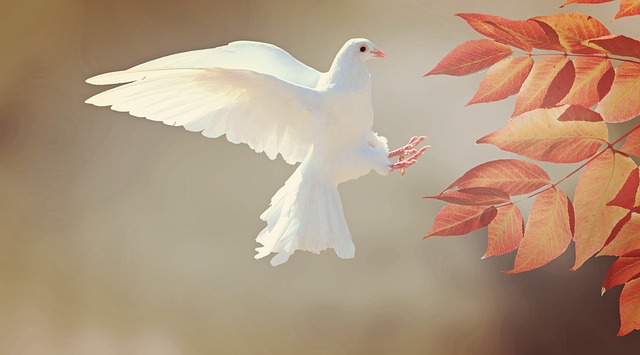 In light of the recent escalation in fear and hostility toward people of other religious traditions, the Interfaith Coalition and the Hagerstown Area Religious Council have issued a joint, public statement that encourages persons of faith in our community to use "language that promotes respect and civility and discourages language that demeans others' beliefs or incites violence." We invite all the religious leaders in our community to sign the statement to show our unity and desire to live together peacefully.
Statement of Peace
Display our Yard Sign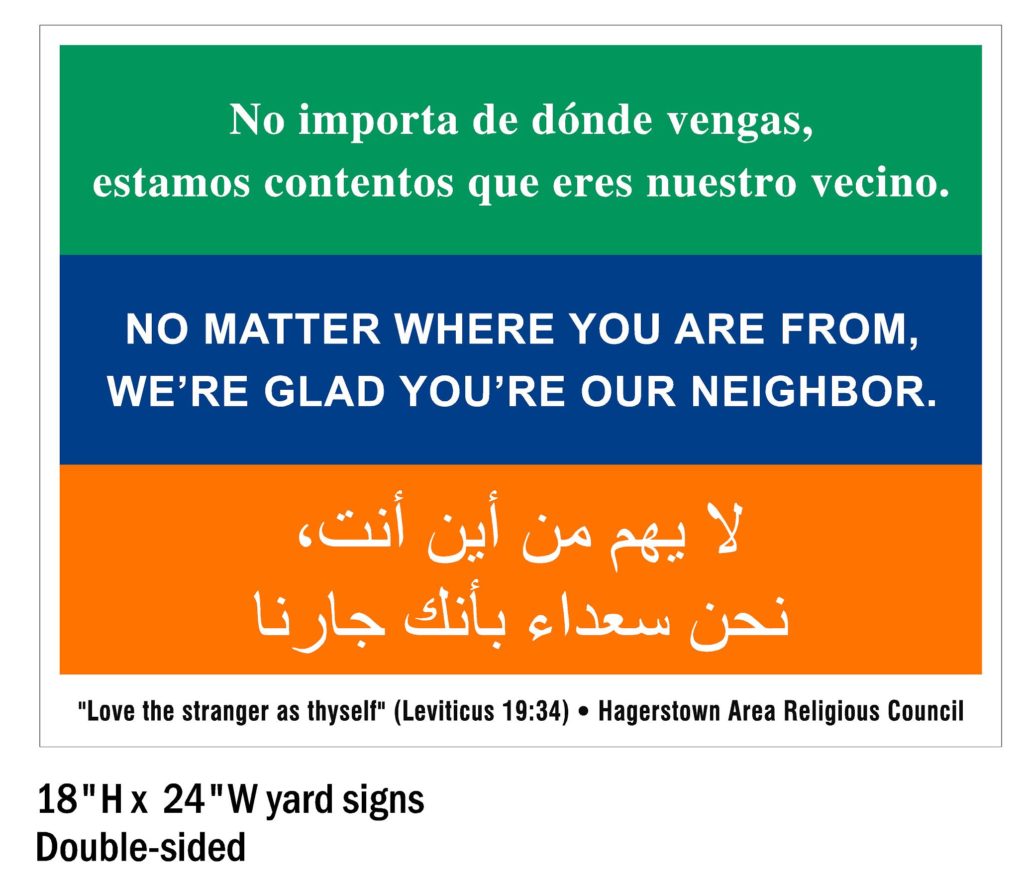 HARC has 18" x 24" yard signs available to show your support of diversity and love of our neighbors.  The sign reads: "No matter where you are from, we are glad you're our neighbor." The words are displayed also in Spanish and Arabic. Cost is $15. Purchase a sign online or contact Kathy Powderly at 301-842-4272 or Kathy.harc@gmail.com for more information.
Thomas Kennedy Center & Memorial Park
HARC supports the newly formed Thomas Kennedy Center and Thomas Kennedy Memorial Park, honoring the legacy of Thomas Kennedy's contribution to religious liberty in Maryland.  Thomas Kennedy's tireless efforts to advance religious liberty and inclusiveness in 19th-century Maryland still applies to us today.  Learn more about the Thomas Kennedy Center
Washington Goes Purple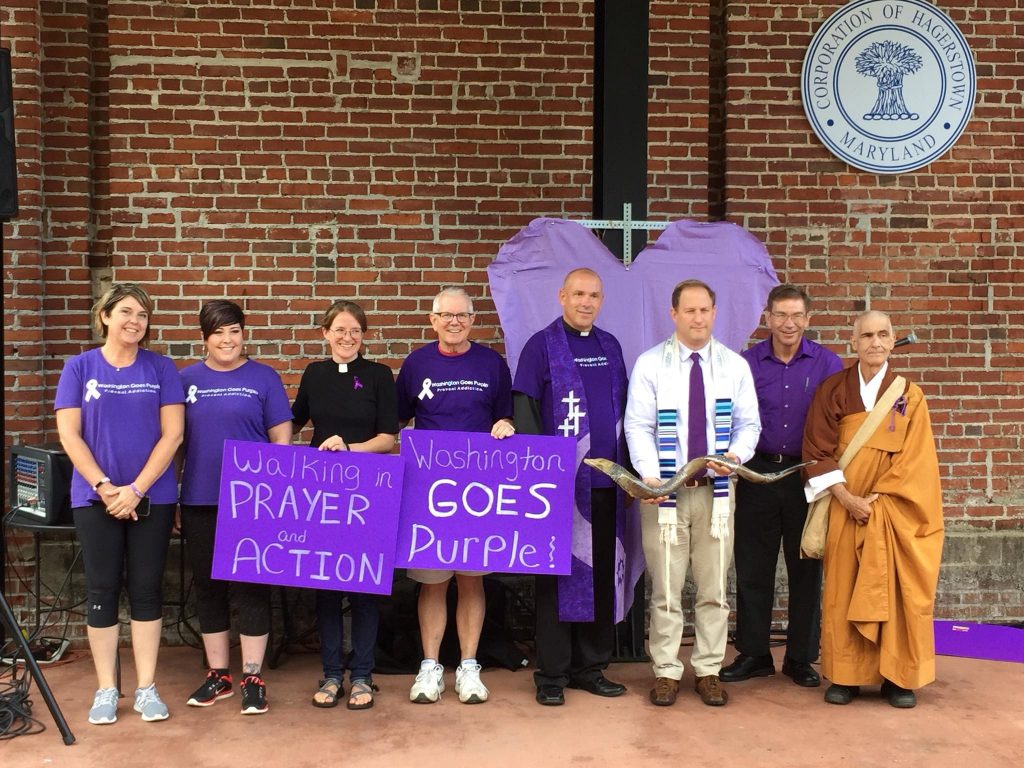 HARC participates in Washington Goes Purple, a county-wide effort to raise awareness and prevention of opioid abuse. Many of our houses of worship have committed to host awareness programs, NARCAN trainings and support groups, and speak from the pulpit about the opioid and substance abuse crisis. In September 2018 we partnered with Veritas UCC to host a Purple Prayer Walk in downtown Hagerstown, standing in solidarity as a community of faith in support of those battling addiction.  Learn more about Washington Goes Purple.