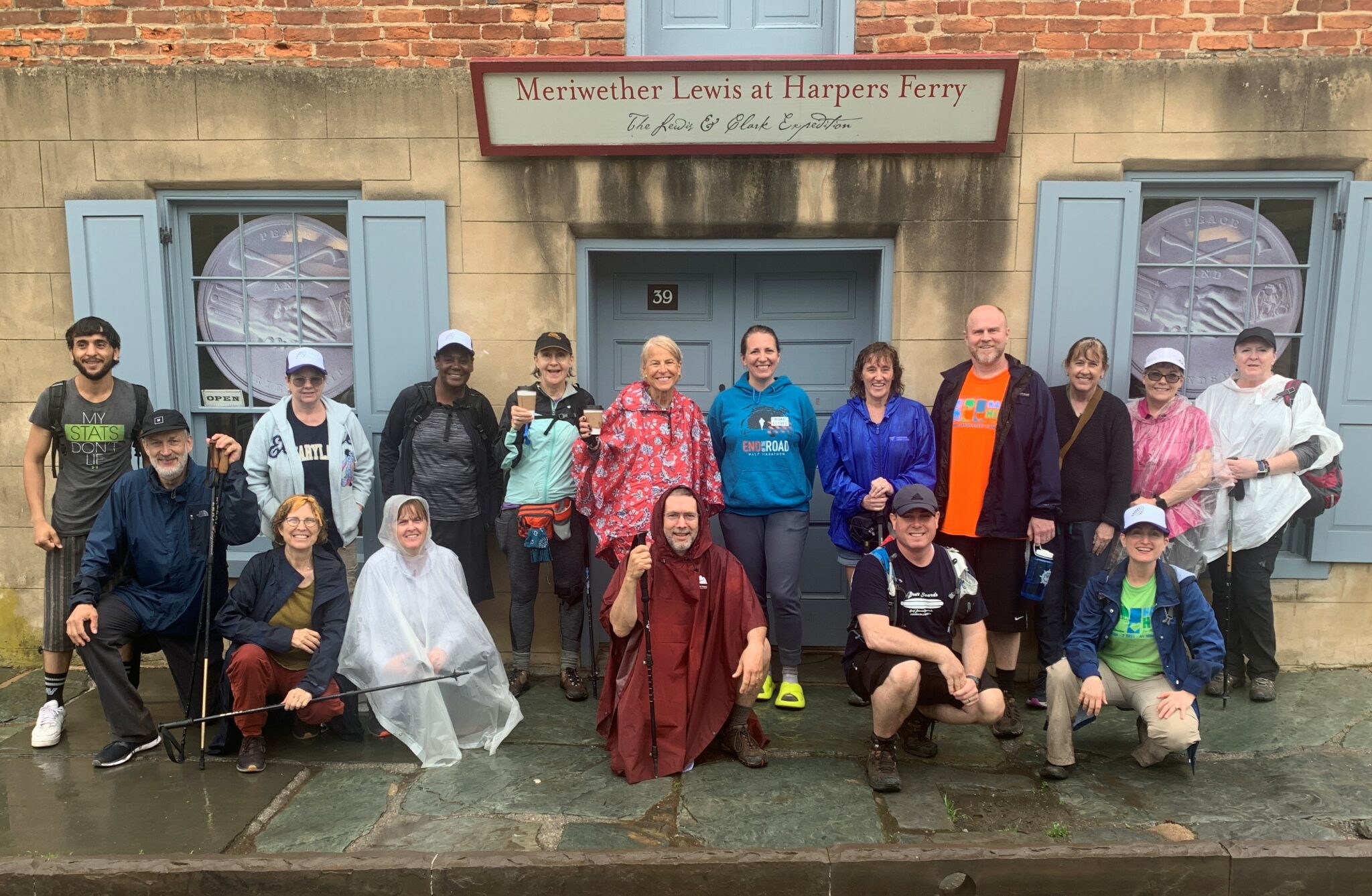 Kudos to 17 people who completed the HARC Challenge Hike on Saturday, May 13! It rained nearly all day, but everyone kept their spirits up and made it to the finish, enjoying camaraderie and the beauty of the Appalachian Trail. Thanks to everyone who participated for making this a great hike, and raising more than $9,000 for HARC and Micah's Backpack!
Top individual fundraiser this year was Becky Fritz with $1,450!! Tammy Love came in just behind her with $1,210!  Walking on Sunshine was the top fundraising team with $1,065 raised for the cause by Trish O'Brien, Karen Ziska-Beckley and Ethan Roberts.  Thanks to everyone who did fundraising for this event!
Thanks also to our awesome support team! Jonathan Harris helped lead the hike, Sue Wert provided the fabulous food (with special desserts made by Elaine Rose), and Sue Wert and Kyle Powderly met everyone at stops along the way with food, drink and transportation.
HARC's goal is to raise more than $30,000 total with this event and the June 10 hike. It's not too late to sign up for the June 10 hike – a 4K, 10K or half marathon on the C&O Canal towpath.  Learn more at https://harccoalition.org/hike/.
See more pictures from the Challenge Hike on our HARC Hike Facebook page.
Visit the Challenge Hike Wall of Fame to see some pictures from past hikes.