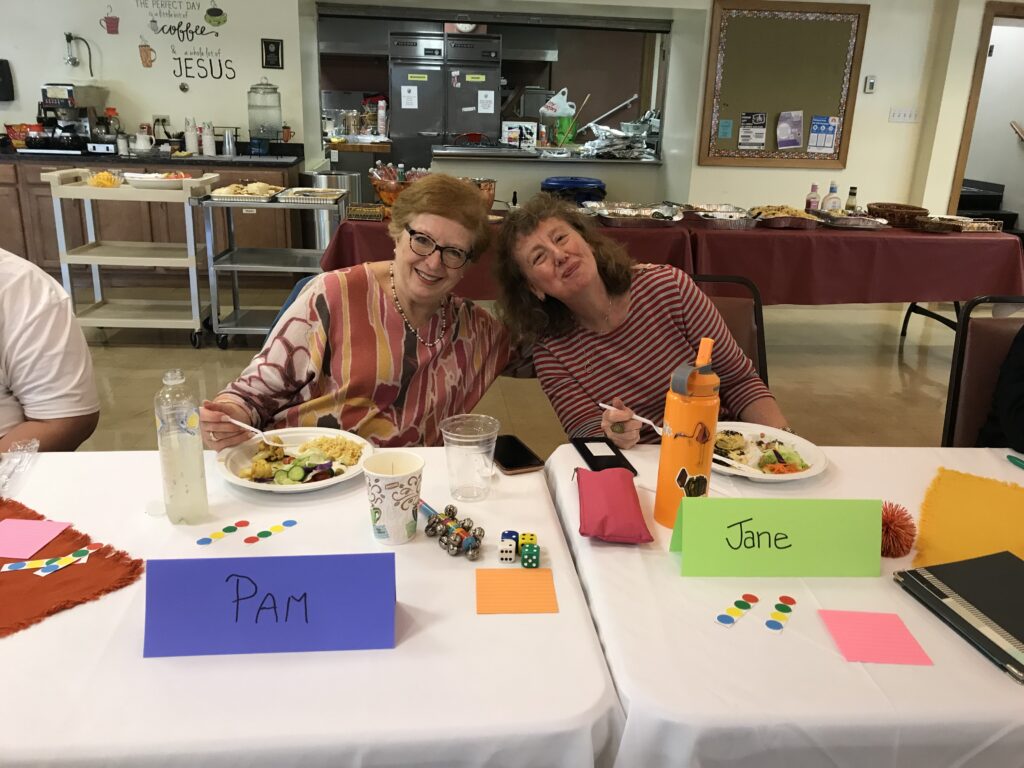 Over the past year, the Refugee Welcome Network (RWN) has worked with 12 families and individuals, most of whom are from Afghanistan – our allies who fled for their lives when the Taliban took over.  New families continue to seek the RWN's help, our funding supply is low, and some of our volunteers were feeling overwhelmed.  It was time to regroup and plan for growth and the sustainability of this important work, so the team held a full-day planning retreat on November 7 to plan for future growth and sustainability.
Thanks to the help of Mary Ellen Waltemire with One Step Closer coaching, we were able to identify our vision and mission, a desired organizational structure with task teams, clear procedures and processes, and began to work on specific criteria for who we will help.  The group decided to remain under the umbrella of HARC while we work on the many pieces of sustainability, with the potential to some day become a separate 501c3 organization, if the need arises. Discernment and work on the goals is underway while we continue to serve families in crisis. Active partners include the Islamic Center of Hagerstown (lead partner with HARC), Children in Need, Bester Community of Hope, the Judy Center at Ruth Ann Monroe Primary School, Literacy Council of Washington County, Family Healthcare of Hagerstown, South County Ministerium, Trinity Lutheran Church, Haven Lutheran Church, and numerous other houses of worship.
We need your help! 
Volunteers are wanted to serve on various teams and/or become a "family ally" (make a friend!).  Learn more and sign up here if you are interested in helping in this way.
Funding is needed to assist new families with rent, food, home supplies and connectivity, as well as other special needs.  Our asylum seekers are especially vulnerable as they have to wait a long time to be able to work legally.  You may donate through the HARC website with a notation of refugees, or mail a check to HARC, P.O. Box 1158, Hagerstown, MD 21741-1158.
There are many Household needs of furniture, appliances and home goods for our new families.  See our current NEEDS LIST.
Work is needed for several of our families.
Support Harambe54, a catering company whose owner is teaching on of our talented cooks the ins and outs of catering so she can some day start her own business.
The number of refugee families coming to Washington County, Maryland is growing, driven by violence and oppression in Afghanistan, unrest in Haiti, war in Ukraine, and conflicts in other countries around the world.  Thanks to God's grace and many willing hands and hearts, we were able to start a network of assistance to help people find safety and welcome in our country and county, and work toward independence and becoming contributing citizens.  Previously, there was no other organization here to help them.  Thank you for your support and prayers as we welcome new friends to our community with love, grace and open hearts and minds.