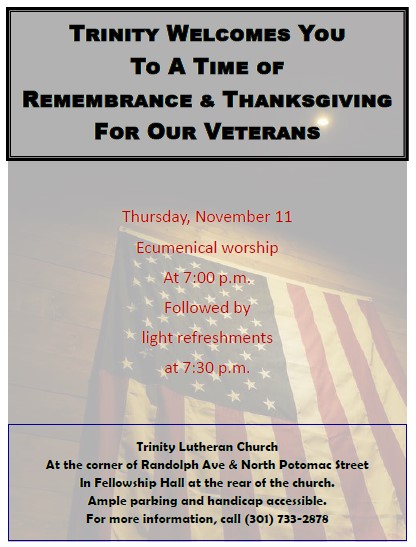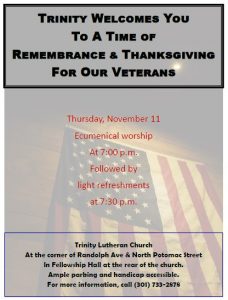 You are invited to attend an ecumenical prayer service at Trinity Lutheran Church on November 11 at 7:00 pm.  This 30-45 minute service will consist of prayer, scripture, a message and music suited for the occasion. It is  hoped that each person attending will have a brief opportunity to share something of his or her experience with one of the branches of the Armed Services of the United States. Light refreshments will be served following the service.
Download a flyer here.
Read a letter from the minister here.