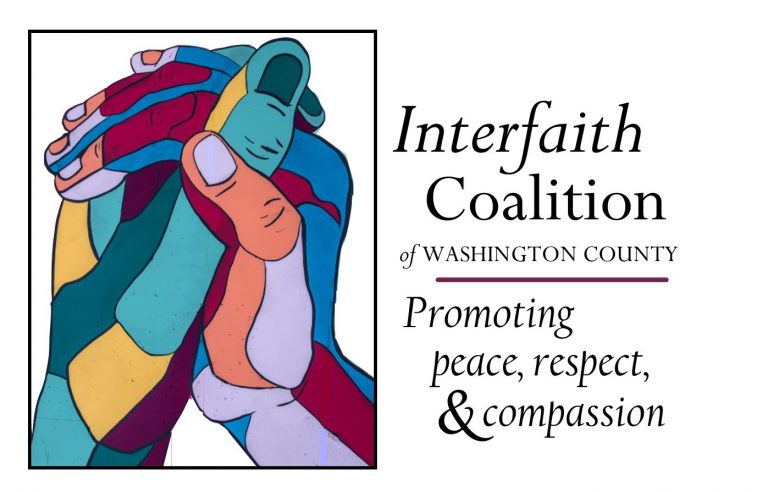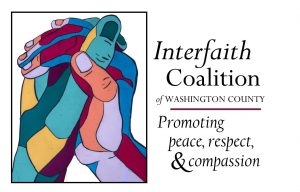 In February 2022 we celebrate 20 years of HARC's Interfaith Coalition!  The Interfaith Coalition of Washington County was formed in February 2002 with representatives from Jewish, Muslim, and Christian faiths to provide a forum for interfaith dialogue in our community following the tragic events of September 11, 2001.
This program will highlight history, present, and look to the future of interfaith relations in Washington County, Maryland.
Rev. Ed Poling will share the history of the Interfaith Coalition from his perspective as a Christian pastor.
Paula Myers will share what the Interfaith Coalition has meant to her as a Baha'i.
Dr. Shahab Siddiqui, one of the Interfaith Coalition founders, will share his experience as a Muslim during this time and what the IC meant to him.
During this program, we will seek your input on:
~ The relevancy of interfaith education/events today and what you can draw from your own interfaith experiences.
~ How can Interfaith events continue to be a positive force in the community?  What programs and/or events interest you?
In anticipation of continued pandemic challenges, the meeting will be held on Zoom and start at 1:00 to allow for participants to eat before joining in.  Please sign up to come so we know how many to expect and can send you a Zoom link.

——————————————————————-
HARC meetings are typically held on the 2nd Tuesday of every month at 12:30 pm, except July and August, with an occasional evening meeting. When meeting in-person, the location typically rotates among different houses of faith, giving each member congregation an opportunity to host. If in-person meetings are deemed unsafe for our members, they are held on Zoom.  During COVID our meetings have typically started at 1:00 to give time for lunch prior to the meeting.