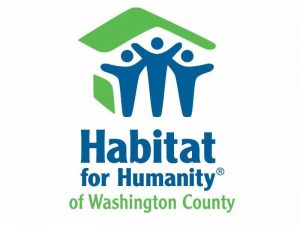 On May 20,  Habitat will host its annual Project Playhouse fundraiser at Valley Mall and is looking for build teams and families to participate.
Families who sign up to receive a playhouse need to complete the registration form; this is a first come first serve opportunity. Families are also invited to join the program on May 20 at 3:30 pm.
Build teams: cost per build team is $1,500 with funds supporting affordable housing projects. Each build team will design, construct, and paint a one-of-a-kind playhouse for a family. Habitat will provide the playhouse, paint, and other supplies. Visit https://habitat-wc.org/project-playhouse or email amygulino@habitat-wc.org for more information.
Download a flyer here.