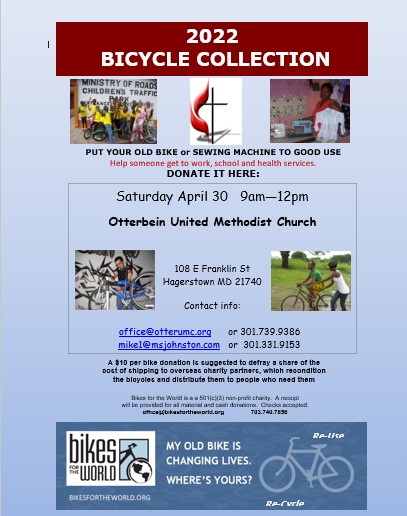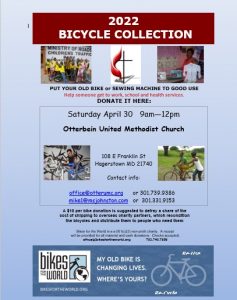 PUT YOUR OLD BIKE or SEWING MACHINE TO GOOD USE
Help someone get to work, school and health services.
A $10 per bike donation is suggested to defray a share of the cost of shipping to overseas charity partners, which recondition the bicycles and distribute them to people who need them
Click here for a Word file version of the flyer.
Bikes for the World is a a 501(c)(3) non-profit charity.  A receipt will be provided for all material and cash donations.  Checks accepted.