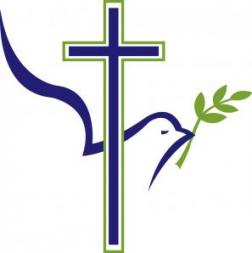 Welcome to the Good Friday Prayer Walk for 2021, sponsored by HARC. Due to the ongoing global pandemic we are again this year offering the Walk as an individual or virtual experience.
There are any of a variety of ways to do the Walk; choose what is most meaningful for you. The Walk can be adapted to a variety of outdoor settings—a garden, a park, your back yard. You can do the Walk on your own, or with your social/family bubble. However you do it, for the sake of making this a safe and healthy experience for you and those you might encounter, we ask that you please follow the COVID protocols from the CDC and from the State of Maryland.
The Walk is ideally done on Good Friday but, if you schedule doesn't suit, you could do it on another day during Holy Week, or do one or two stops each day of the Week.
There are a few ways to do the Walk this year:
Download the Prayer Walk booklet, below, and either print it out or use a mobile device;
Download the audio file (link will be available soon) and listen to sisters and brothers in faith read the Scripture and meditation for each stop;
Download both!
If you choose to do the Walk at City Park, you can use the map below as a guide to the "traditional" stops. If you are using the booklet, the map is also on the last page of the booklet.
Many thanks to the Good Friday Walk Planning Team:
Angie Scheerer — author of the meditations
Ed Poling
Kyle Powderly — audio production
Gwen Skrabak
Good Friday 2021 Booklet   or Single Pages version