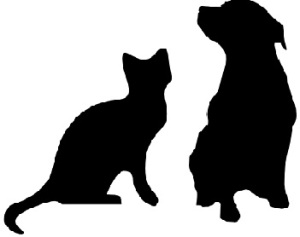 Each day our pets bless us with unconditional love and joy. Every year near the feast of St. Francis of Assisi (Oct. 4), many people of faith around the world host events where animals are blessed. Haven Lutheran Church invites you to come have your pet blessed any time between 2:00 and 3:00 pm on October 3rd.
Where: HAVEN LUTHERAN CHURCH DIGITAL SIGN
(Park at Comprehensive Financial Planning Group at the corner of Haven Road and Pennsylvania Avenue.)
What will happen at the pet blessing? Each pet will be individually blessed and their picture taken with their owner(s). There will be treats and beverages for the animals and their humans. Door prizes, too. Any pet that is safe to bring is welcome. We've had dogs, cats, birds, hamster, a chicken and a lizard. Come honor the love between you and your pet(s).
Questions? Call Haven Lutheran Church 301-733-5056
P.S. No cost! As free as the grace of God.
Download a flyer here.