Mind Body Spirit Fair
October 5, 2019 @ 10:00 am

-

4:00 pm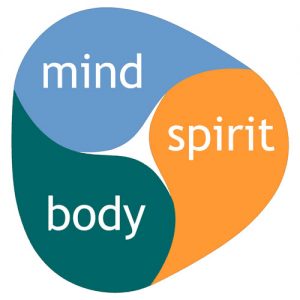 Unity of Hagerstown presents the fourth annual Mind Body Spirit Fair, Saturday Oct. 5, from 10 a.m. to 4 p.m. at 18313 Lappans Rd., Boonsboro MD (just four miles past Premium Outlets). Featuring a variety of exhibitors to enhance overall wellbeing, ranging from Acupuncture, Holistic Life Coaching, Massage, Reiki, Cranial Sacral Therapy, Intuitive Readings, and other healing modalities. Attendees will be able to sample mini-sessions at reduced cost.  Lovingly handcrafted items and inspired jewelry from local artisans also available for purchase, as well as healthy food and drink.
Admission is $5, payable at the gate and includes free workshops all day long, with first 100 attendees receiving a free gift.
The workshops times and descriptions are listed below-
11 a.m.-5 Keys to Recovering Resilience- In this workshop, 5 Keys are presented to recover one's natural resilience, (the capacity to recover from difficulties, to spring back).  Presented by Bridget Hill, Tranquil Waters Life Coaching
12 p.m. Developing Your Psychic and Intuitive Powers- This workshop is designed to open up and manage intuitive abilities in an interactive and supportive environment.  Discover and enhance intuitive abilities in a safe and fun environment.  For all levels, beginners to advanced. Presented by Debra Diamond, Ph. D.
1 p.m. The Making of a Miracle- Miracles don't happen they are made.  Optimal conditions and spiritual focuses make miracles more prevalent.  Participants will learn the recipe central to all miracles and identify how to produce miracles in their own lives, including miracles of incurable diseases.  A holistic approach to healing and the development of a miracle consciousness will be presented by Dr. Ben Krepps
1 p.m. The Great Meditation Experiment -It's been in the news, how meditation can lower blood pressure, along with a host of other incredible benefits. Participants will have blood pressure measured before and after a guided meditation and to see if the benefits of meditation can be realized immediately.  Presented by Rev. Sandy Boyer
1:30 p.m. The Healing Power of Mantra- Sacred Chants from different Faith Traditions Singing not only can lift one's spirit but can help heal as well!  Explore mantras that have been sung by millions and tap into the energy and power of these ancient words. Everyone welcome!  It's not about how good you can sing, but how good singing can be for you! Presented by Rev. Sandy Boyer
2 p.m. The Nature and Power of Beliefs- In this workshop, the nature and power of beliefs to hinder or advance stated intentions will be presented by Joseph Mancini, Ph. D., CCHt.
3 p.m. Empowering you with Essential Oils for Health and Wellness- an opportunity to sample oils and learn more of the healing qualities.  Additionally, an intro to Feldenkrais Method, a gentle movement and directed attention to help learn new and more effective ways of living. Presented by Tammy Spitzer with doTerra Essential Oils
Throughout the day- A live demo of flow art with Megan Knarr, a multi-medium artist who creates flow art, intuitive art pieces and portraiture.
For more information contact Sandy Boyer 240-409-5940, sandy.boyer@gmail.com or visit www.unityhagerstown.org