Christmas Open House
December 15, 2019 @ 1:00 pm

-

5:00 pm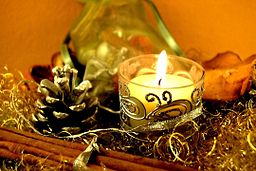 Trinity Reformed United Church of Christ @ 33 Potomac Street, Boonsborough, MD is pleased to invite all people to its "Christmas Open House" on Sunday, December 15, 2019 from 1 p.m. to 5 p.m.
Mike Nealon and students will present a special violin concert from 2:30 p.m. – 3:00 p.m.  during the open house.  Mr. Nealon is a professional violin teacher in the greater Hagerstown area.
The Trinity Reformed UCC is a 270- year- old congregation, dating back to the first settlers in the Boonsborough, MD  area.  It is pleased to share its beautifully decorated Advent-Christmas sanctuary and provide all a warm welcome into the season of Christ.  Visitors may view the great symbols of the Christmas faith, see and absorb the beauty of the season, pray for friends, community, nation, and world, and listen to music that will be provided at intervals during the time period.
Refreshments will be served.
Contact Person:  Debbie Thomas, Office Mgr @dlthomas123@aol.com